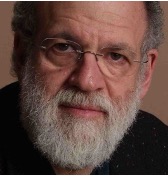 Professor Jeremy Kagan is an internationally recognized director/writer/producer of feature films and television and a well-known teacher. He has made many movies about Jewish subjects and worked with many Jewish actors. Some of his feature credits include the box- office hits HEROES with Henry Winkler, the political thriller THE BIG FIX with Richard Dreyfuss, THE CHOSEN (2 time Grand Prize winner) from Chaim Potok's classic novel, and THE JOURNEY OF NATTY GANN (first U.S. film to win a Gold Prize at the Moscow Film Festival). Among his many television shows are KATHERINE: The Making of an American Revolutionary and HBO's CONSPIRACY: THE TRIAL OF THE CHICAGO 8 (ACE Award for Best Dramatic Special). His film ROSWELL: THE UFO CONSPIRACY garnered a Golden Globe nomination and he directed the pilot for the hit series DR. QUINN: MEDICINE WOMAN. Among his other television films include DESCENDING ANGEL for HBO about former Nazi criminals disguising themselves in the US and for Showtime COLOR OF JUSTICE with Judd Hirsh about racism.
Mr. Kagan has won an EMMY for Dramatic Series Directing and directed "West Wing" and Spielberg's "Taken." His movie about the riots in 1991 in Brooklyn called CROWN HEIGHTS won the Humanitas Award for "affirming the dignity of every person." This film also received an NACCP Award and the Directors Guild Nomination for best family film. His "hybrid" movie GOLDA'S BALCONY based on the one-woman play about Golda Meir starred Valery Harper and was shot all against green screen.
He has made films for The Doe Fund which is the most successful program in America helping the homeless, and for The Bioneers which organizes leaders in ecology and social justice. Professor Kagan teaches graduate courses at the School of Cinematic Arts at USC and has created the Change Making Media Lab – www.cmml-usc.org – which specializes in developing and creating Entertainment Education (EE) emphasizing the values of narrative dramas and comedies to successfully motivate behavior change. He has produced and directed short films to compare the effects of storytelling techniques on health literacy concerning HPV and cancer and the American Public Health Association gave his work the Best Media award. He has made other award wining EE videos on ADHD and environmental issues and is currently preparing a series on childhood obesity. His most recent feature film was SHOT about the consequences of gun violence in America.
Professor Kagan is author of DIRECTORS CLOSE UP, vol. 1 and vol. 2 and vol 3 to be published this spring, as well as the interactive "living" eTextbook KEYS TO DIERCTING. He has served as the Artistic Director of Robert Redford's Sundance Institute and is Chairperson of Special Projects for the Directors Guild of America, which provides educational, cultural and technological information and events for its 19,000 members. A Graduate Fellow of the American Film Institute, he has an M.F.A. from NYU and a B.A. from Harvard University. He has taught master seminars on filmmaking in France, Germany, Hong Kong, India, Ireland, Israel, Lebanon, China, Russia and Vietnam. His paintings about Jewish Subjects include three sets of paintings based on all the parshas of the Torah and Haftorahs as well as illustrations for Peach Seders. His second series of drawings on the Haftorah led to his new animated short film The HAFTORAHS.
Web link: www.theneardeathandlifeofjeremykagan.com